All your technical products in one convenient place

Worldwide delivery

Easily compare products and specifications

Clear communication
Relevant categories:
Bolts
Hexagon nut / DIN934 / M10
8.8 / Electrolytically galvanized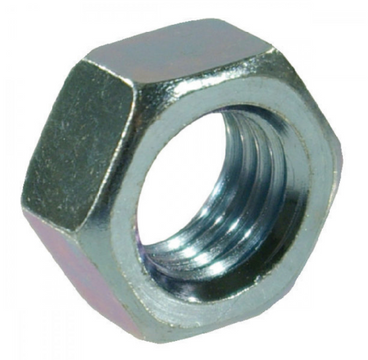 Hexagon nut / DIN934 / M10
This Hexagon nut is a high-quality fastener produced according to the DIN 934 standard. It is made of steel and has a structural grade of 8.8. The nut has a height of 8mm, a diameter of 10mm, and a thread pitch of 1mm. The wrench size of the nut is 17mm, and the direction of rotation is right. The nut's surface is electrolytically galvanised to provide superior corrosion resistance and longer life. The nut is shaped like a hexagon and sold in boxes containing 100 pieces. This Hexagon nut meets the ISO standards 4032 and 4033. It is perfect for many industrial applications and is highly reliable.
Specifications
Product
Shape nut

Hexagon

Quantity per box

100

Direction of rotation

Right

Wrench size

17 mm

Thread pitch

1 mm

Thread (M)

10

Height

8 mm
Properties
Surface treatment

Electrolytically galvanized
Remarks
DIN Standard

DIN 934

ISO Standard

4032, 4033
Materials
General material

Steel
Quality
Fastener structural grade

8.8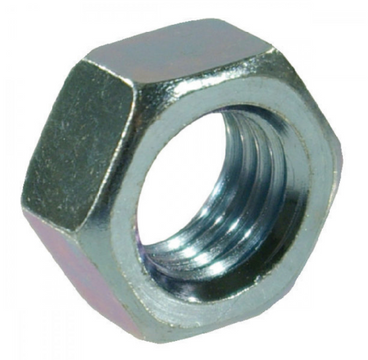 This package contains:
Relevant categories