All your technical products in one convenient place

Worldwide delivery

Easily compare products and specifications

Clear communication
Remote control / IK2 transmitter
Highly customizable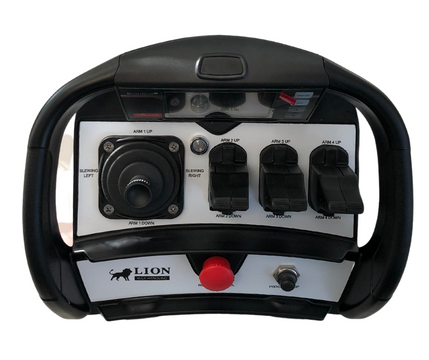 Remote control / IK2 transmitter
Introducing the IK2 Remote Control, designed to meet your specific needs. With up to 2 joysticks or 4 paddles, it provides precise and intuitive control over your equipment.
The ergonomic design ensures a comfortable grip for safe and efficient operation. Stay seamlessly connected with the multiband radio system and full-duplex communication, enabling flawless command execution.
The 128x64 graphic LCD offers a clear display of vital information for quick and accurate decision-making. The IK2 Remote Control also features an external removable EEPROM SIM module for easy data storage and transfer. Keep your preferences, configurations, and vital data secure and accessible.
Adapt effortlessly to different scenarios by swapping modules or sharing settings with colleagues. Experience the freedom and flexibility of the IK2 Remote Control, tailored to enhance your control experience.
Positive
Easy and fast maintenance
High resistance to impacts
Innovative ergonomics
Non-slip handles
Frequency management against interferences
Specifications
Product
Display

128x64 Graphic LCD

Main mechanisms (maximum number)

Joystick (2) or Paddle (4)

Anti-condensation system

Goretex Film

Stop function

Cat. 3-PLd

Weight (battery included)

950 g
Application
Range limiter

Yes

Cable connector

Yes (M12 Connector)

Connection type

Wireless
Properties
Operational temperature range

-20 to 70 ℃
Remarks
Associated receivers

R06, R13, R70, MPCAN, MP08, MP20

Harness

Belt/shoulder strap

Removable EEPROM

External

Auxiliary mechanisms

Pushbutton, toggle and rotary switches
Quality
Degree of protection (IP)

IP65
Power
Battery model

BT11K
Capacity
Frequency band

Multiband (400 - 930 MHz)

Average battery time

16 h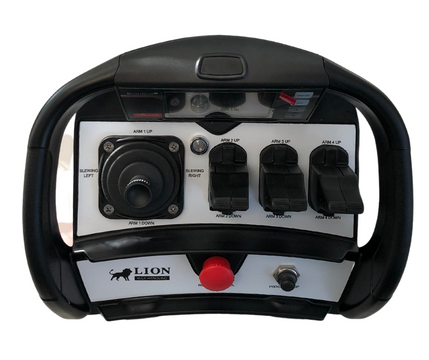 Documents
data-sheet-remote-control-danfoss-ik-2.pdf

Download