All your technical products in one convenient place

Worldwide delivery

Easily compare products and specifications

Clear communication
Level detector / Vegacap 62 / 1000mmx72mm
Capacitive rod electrode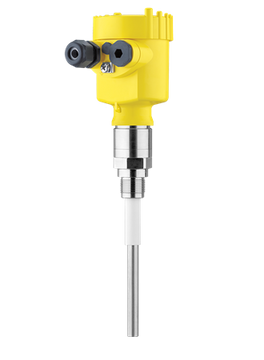 Level detector / Vegacap 62 / 1000mmx72mm
Upgrade your industrial-level monitoring with the Vegacap 62 Capacitive Level Detector. This advanced measuring instrument utilizes innovative capacitance technology to provide precise level measurements for bulk solids and non-conductive liquids. With a length of 1000mm and a threaded connection type (G1½), the Vegacap 62 is ideally suited for various industrial applications.
Constructed with durable plastic housing and designed to withstand harsh environments, the Vegacap 62 offers reliable performance in temperatures ranging from -50°C to 150°C. Its IP66 and IP67 degree of protection and a maximum operating pressure of 64 Bar guarantee accurate readings even in challenging conditions. Enhance your industrial processes today with the Vegacap 62 Capacitive Level Detector.
Positive
High flexibility due to rod to be shortened
Long service life and low maintenance requirements due to robust mechanical construction
Universal use in all products
Specifications
Product
Product name

Vegacap 62

Measurer type

Level detector

Way of measuring

Capacitive

Width

10.9 cm

Height

66.8 cm

Weight

2.24 kg
Application
Suitable measuring applications

Bulk solids, Non-conductive liquids

Screw thread size

Screw thread G1½

Connection type

Thread
Properties
Operational temperature range

-50 to 150 ℃

Insulation length

72 mm

Length (to sealing surface)

1,000 mm

Ambient temperature range

-40 to 80 ℃

Temperature range

-50 to 150 ℃
Remarks
Housing version

One-room

Cable entry

M20x1,5

Electronics

Relais (DPDT) 20-72 V DC/20-253 V AC (3A)
Materials
Housing material

Plastic
Quality
Certification guideline/Scope

None/ worldwide

Degree of protection (IP)

IP66, IP67
Capacity
Pressure range

-1 to 64 Bar

Maximum allowable operating pressure

64 Bar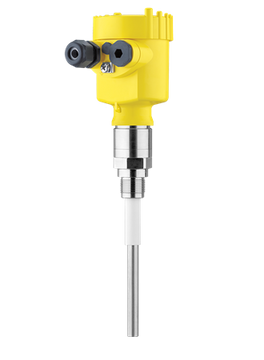 This package contains:
Excluded from purchase:
Why are these items excluded from the purchase?
Sometimes you may expect that a specific accessory is included with your purchase, such as a power supply, battery or mounting bracket. When these items are not included in the purchase, they are explicitly mentioned here. That way, you will be satisfied when you open your package and find exactly what you were expecting.
Documents
Relevant categories